Big Krizzle is coming out with two highly anticipated album with Last King 2 being the first mixtape drop. With Dj Wally Sparks and Dj Breakem Off throwin' it down on the tracks. Krit comes in with that impressive gutter flow!
The other album from Krit is
'Live From The Underground',
both albums are gonna to make major waves in the hip hop game. This Down South General is bringing in some soul!
Featured singles to check out are Grippin' On The Wood with UGK greats Pimp C and Bun B. Also watch out for Happy Birthday Hip Hop with Bama native Yelawolf. This entire album is a must have!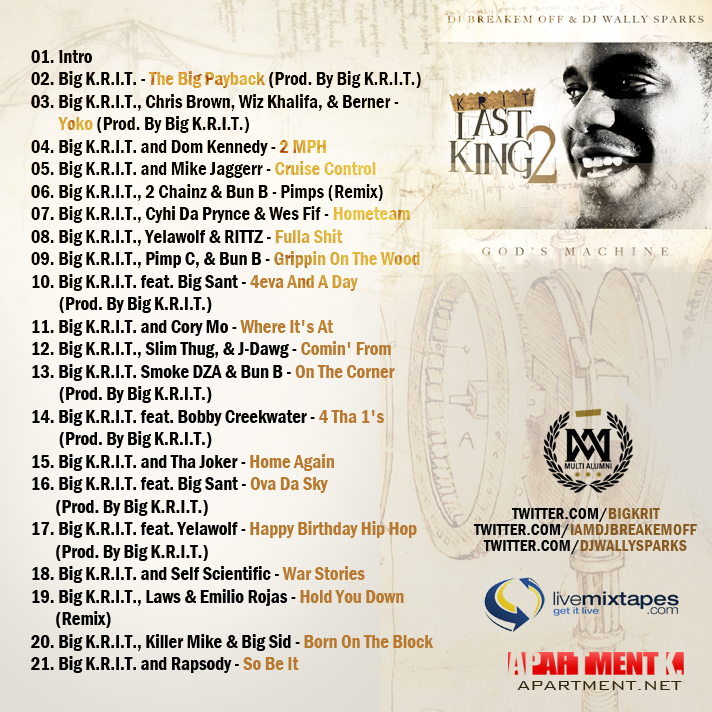 To download Last King 2 :
Click Here
For more follow us
@Midwestsounds
Also check
@BIGKRIT
,
@iamdjbreakemoff
and
@djwallysparks